up

Used House For Sale In Gion 39.8 M Yen




39800000YEN

up

Used Studio Apt For Sale 3 Minutes Walk To Hankyu Omiya Staion 5 M yen




5000000YEN

up

Land With Used House Facing Sanjo-Dori Street in Nakagyo ward 78 M yen




78000000YEN

79.41m²


Nakagyo-ku Shioya-cho
Subway Tozai Line Nijojo Mae station

up

Renovated Terraced House In Gion 38.8 M yen




38800000YEN

up

Used house for sale in Kiyomizu,Higashiyama ward 44.8 M yen




44800000YEN

6DK


Higashiyama-ku Kiyomizu 4 chome
Keihan Main Line Kiyomizu Gojo station

up

Kyo Machiya House for sale near Kitano Tenmangu Shrine 30 M yen




30000000YEN

up

Studio Apt 4 minutes Walk to JR Nishi-Oji Station 9.9 M yen




9900000YEN

1K


Minami-kuKarahashi Hiragaki-cho
Tokaido Main Line Nishioji station

up

Studio apt 2 minutes walk to Subway Karasuma Gojo sta. 8.7 M yen




8700000YEN

up

Machiya House in a back alley,4 minutes walk to Gojo Station 53 M yen




53000000YEN

up

A studio apt on the top floor in Gion,Kyoto 9.8 M yen




9800000YEN

up

Renovated Studio apartment in Shimogyo ward,Kyoto15.8 M yen




15800000YEN

up

Renovated Small Macihya House 2-minutes walk to Gojo Staion 15.8 M yen




15800000YEN
What's about KYOTO REAL ESTATE?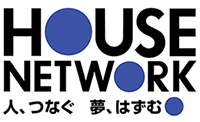 In Japan, non-Japanese customers can buy, sell, and own real estate even non residents, can hold ownership forever. Besides the ownership, it's allowed to buy real estate for revenue purpose, to obtain rental income. There is no limit to the acquisition of real estate, it's also possible to inherit and possession of land in Japan.
In addition, there is Machiya specific to the ancient capital of Kyoto.
While many Machiya is decreased, people other than Kyoto buys building, renovate to restaurant, change to Machiya guesthouse, or use it as second house, operating, managing and holding in many ways.

We House Network Co., Ltd. also work for property management, leasing brokerage, guesthouse operation, can support asset management after purchase of properties in Kyoto. Please feel free to contact us for real estate in Kyoto.