Renovated Studio Apt , 2 minutes Walk From KiyomizuGojo Sta. 9.48 M Yen




9480000YEN

1K


Shimogyo-ku Nishi-Hashizume cho
Keihan Main Line Kiyomizu Gojo station

2 Rooms Apt For Sale Near Nijojo Castle12.8 M Yen




12800000YEN

2SLK


Kamigyo-ku Nakagorro-cho
Sannin Line Nijo station

1 Bedroom Apt. For Sale In Ichijoji, Kyoto 16.8 M Yen




16800000YEN

1LDK


Sakyo-ku Ichijoji Somedono-cho
Eizan Main Line Ichijoji station

A Studio Apt Near Kitano Tenmangu Shrine 7.4 M Yen




7400000YEN

1DK


Kamigyo-ku Nishi-machi
Keifuku Kitano LineKitano Hakubaicho station

3 Rooms Apartment In Suburbs Of Kyoto City 9.8 M Yen




9800000YEN

3LDK


Kita-ku Okitayama Hase-cho
Subway Karasuma LineKitaoji station

Studio Apt In Horikawa, Kamigyo Ward, Kyoto 6.8 M Yen




6800000YEN

1R


Kamigyo-ku Motofuku Daimyojin-cho
Subway Karasuma LineMarutamachi station

Gross Return 8.57%, A Studio Apt. For Investment 7 M Yen




7000000YEN

1R


Nakagyo-ku Mibu Aiai-cho
Hankyu Kyoto Main LineOmiya station

Used 2 Rooms Apt. In The West Of Kyoto Imperial Palace 12 M Yen




12000000YEN

2LDK


Kamigyo-ku Itchome
Subway Karasuma LineImadegawa station

Renovated Condo Apt 18.5 In Sakyo, Kyoto 18.5 M Yen




18500000YEN

Studio Apt. For Sale In Center Of Kyoto City 15.6 M Yen




15600000YEN

For Investment Gross Return 6.81%, A Studio Apt. On The Top Floor 8.8 M yen




8800000YEN

1K


Nakagyo-ku Rokkaku Inokuma-cho
Hankyu Kyoto Main LineOmiya station

Machiya Style Used House In Kitaoji 29.8 M Yen




29800000YEN
What's about KYOTO REAL ESTATE?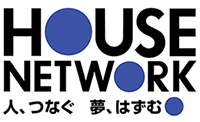 In Japan, non-Japanese customers can buy, sell, and own real estate even non residents, can hold ownership forever. Besides the ownership, it's allowed to buy real estate for revenue purpose, to obtain rental income. There is no limit to the acquisition of real estate, it's also possible to inherit and possession of land in Japan.
In addition, there is Machiya specific to the ancient capital of Kyoto.
While many Machiya is decreased, people other than Kyoto buys building, renovate to restaurant, change to Machiya guesthouse, or use it as second house, operating, managing and holding in many ways.

We House Network Co., Ltd. also work for property management, leasing brokerage, guesthouse operation, can support asset management after purchase of properties in Kyoto. Please feel free to contact us for real estate in Kyoto.