up

Cheap Machiya house in the downtown erea of Kyoto City 11 M yen




11000000YEN

up

Renovated used house near Nishi-Hongwanji Temple 15.8 M yen




15800000YEN

up

Used house 7 minutes walk to Kyoto Station 64 M yen




64000000YEN

up

Used house in west of Nijo-jo Castle 25 M yen




25000000YEN

Renovated Machiya House with parking in Kitaoji erea 63.8 M yen




63800000YEN

Machiya House located south of Kyoto Imperial Palace 43.8 M yen




43800000YEN

up

Machiya House in the alley of the back of Ninei-zaka Slope 95 M yen




95000000YEN

up

Machiya House for Guesthouse in center of Kyoto City 26.8 M yen




26800000YEN

3LDK


Nakagyo-ku Sanjo Aburanokojo-cho
Subway Karasuma LineShijo station

up

Renovated Machiya House of the downtown in Kyoto city 36.8 M yen




36800000YEN

Non renovated Machiya House 22.8 M yen




22800000YEN

4K


Nakagyo-ku Nishinokyo Kurumazaka-cho
Sannin LineEnmachi station

up

Old traditional Japanese style House near Kitno Tenmangu Shrine 157.5 M yen




157500000YEN
What's about KYOTO REAL ESTATE?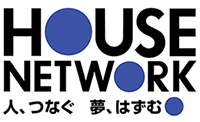 In Japan, non-Japanese customers can buy, sell, and own real estate even non residents, can hold ownership forever. Besides the ownership, it's allowed to buy real estate for revenue purpose, to obtain rental income. There is no limit to the acquisition of real estate, it's also possible to inherit and possession of land in Japan.
In addition, there is Machiya specific to the ancient capital of Kyoto.
While many Machiya is decreased, people other than Kyoto buys building, renovate to restaurant, change to Machiya guesthouse, or use it as second house, operating, managing and holding in many ways.

We House Network Co., Ltd. also work for property management, leasing brokerage, guesthouse operation, can support asset management after purchase of properties in Kyoto. Please feel free to contact us for real estate in Kyoto.